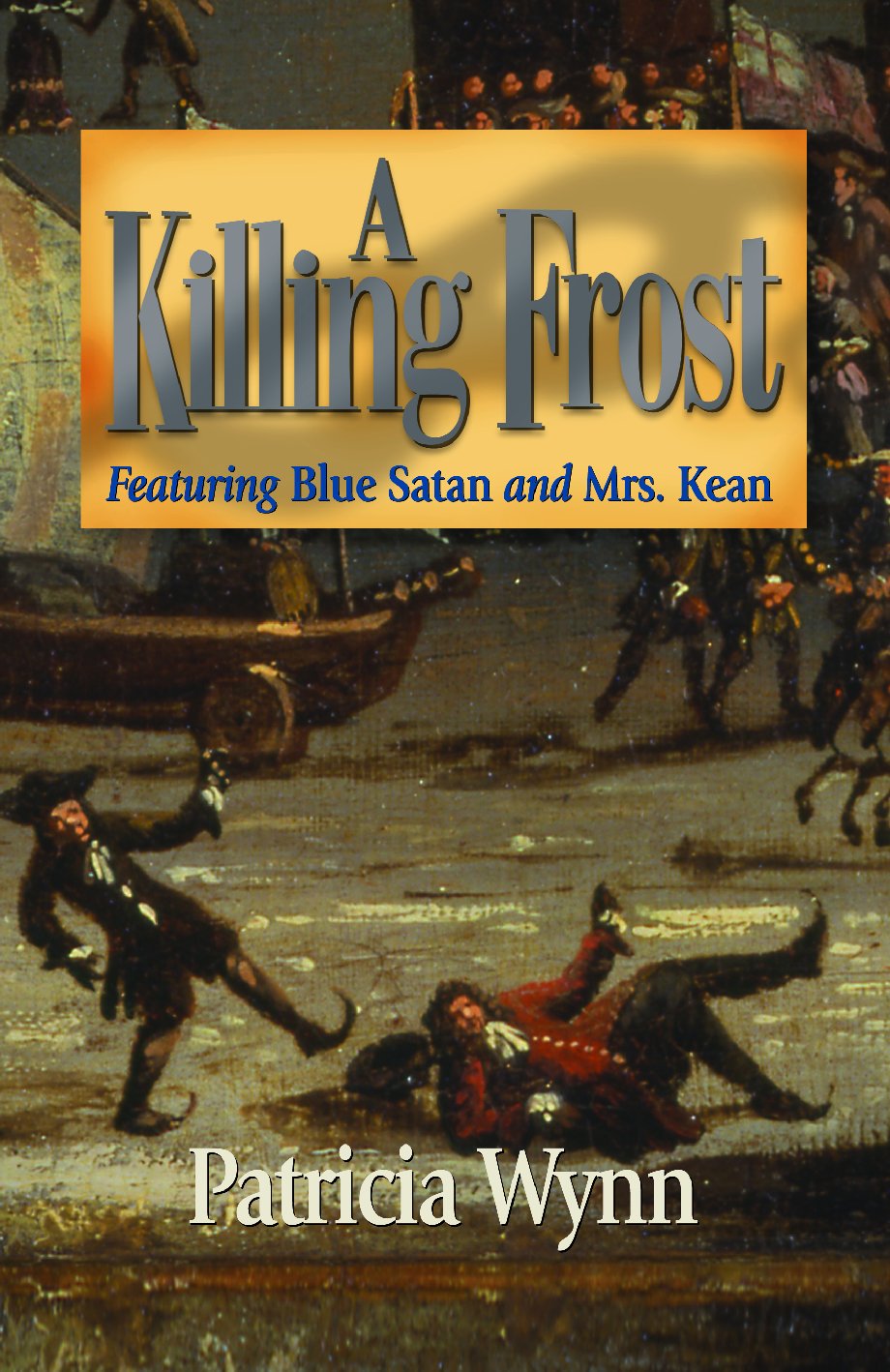 A Killing Frost
Blue Satan and Mrs. Kean search for a ruthless killer when a frozen corpse is discovered at the Frost Fair on the Thames.
O roving Muse, recal that wond'rous Year,
When Winter reigned in bleak Britannia's Air
. . . John Gay
---
Reviews for A Killing Frost
"Through close attention to authentic period detail, Wynn brings early
18th-century England to life."
—Publishers Weekly
"Patricia Wynn twists the unusually icy London winter of 1715-16 into a perfect setting for this Blue Satan adventure. . . And the liveliness—coupled with her ability to weave a taut and thrilling tale—transforms this mystery into a must-read."
—Orange Coast Magazine
---
The Fourth Volume in the Award-winning Series
It's the winter of 1715–1716, and the snow is so deep in Europe that wolves have descended from the Alps to devour villagers. The Jacobite rebels in Scotland have nearly been defeated, vanquished in part by the snow.
The River Thames freezes over, and a Frost Fair is erected on the ice. The ghastly discovery of a frozen corpse sends a wave of shock through the revelers at the fair. When the victim turns out to be Sir Walter Tatham, who has recently frequented Hawkhurst House, Hester Kean's employer, Harrowby, Lord Hawkhurst, starts behaving suspiciously. He asks Hester to see what she can discover about the baronet's affairs, but gives no reason for his request. The only thing Hester knows is that the mere mention of Sir Walter can drive Harrowby into a panic.
To solve the mystery, she needs the help of her friend the outlawed Viscount St. Mars, alias Blue Satan, who has been entrusted with a mission of his own. He has been asked to help a Jacobite rebel escape from Newgate prison. With a price on his head, St. Mars must employ all his disguises and his wiles to avoid being captured while trying to free the young man before he is hanged. Aside from his desire to save a brave supporter of the Stuart cause, he hopes eventually to be rewarded with the influence of the young man's powerful uncle who has promised to help St. Mars regain his title and estates.
Embroiled in matters of life and death, with the greatest frost of a century making the very streets of London treacherous, Hester and Blue Satan must corner a clever killer, even when a tempting marriage proposal to Hester threatens their blossoming love.
In A Killing Frost, Patricia Wynn illuminates a period of English history when the weather decided a dynastic struggle, and civil war seemed as remote as a foreign country. She paints a vivid picture of London city life, at the same time bringing the friendship between Blue Satan and Mrs. Kean to a crisis.
To buy an autographed copy Click here
-- READ AN EXCERPT --
---