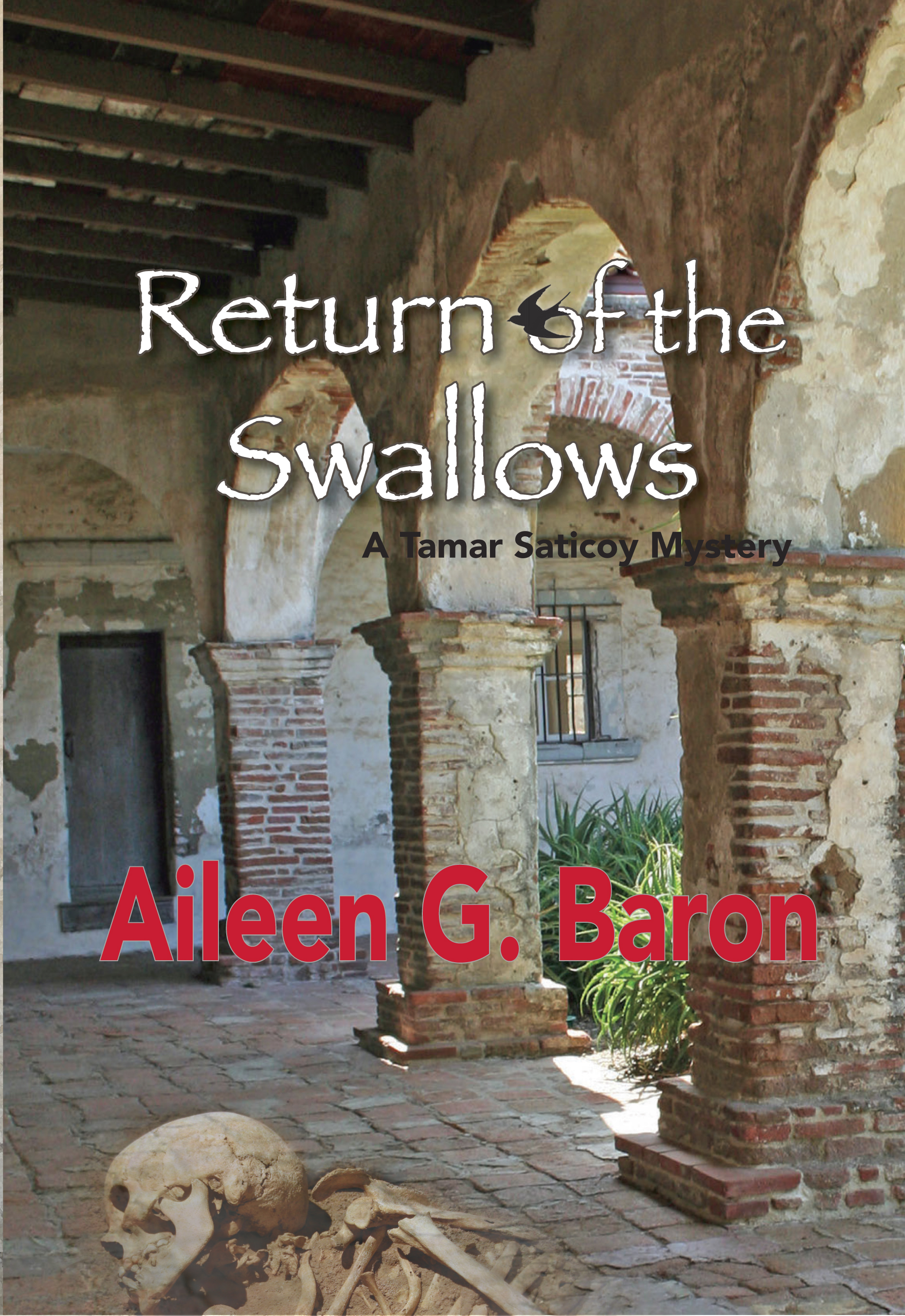 Return of the Swallows
by Aileen G. Baron
From a body uncovered in San Juan Capistrano to a desperate escape in Thailand, Baron delights us with her trademark international intrigue.
Praise for Return of the Swallows
"More than the discovered bones at San Juan Capistrano Mission, the investigating archeologist is at the heart of Aileen Baron's final mystery. Who is Tamar Saticoy? What is she hiding and can she overcome her past to deal with crimes that cross the Pacific Ocean? Baron pours every bit of herself into this exquisitely written and intelligent book. In Return of the Swallows, Baron is a true inspiration, proving that the power of a woman's inquisitive mind can live on even after death."
—Naomi Hirahara, Edgar Award-winning author of the Mas Arai mysteries

" . . . captures the global sweep of archeology, its inherent mysteries, and its challenges, both scientific and physical. One gets a sense of the richness of the author's life. This is Baron's ode to the profession she loved and to her home in the hills of Southern California."
— Patricia Wynn, Benjamin Franklin Award-winning author of the Blue Satan mystery series
---
The Second Volume in the Tamar Saticoy Series
While excavating the ruin of the Great Stone Church at the Mission of San Juan Capistrano, archaeologist Tamar Saticoy uncovers a burned set of human bones. The assumption is that they come from a member of a local tribe of Native Americans, who must have died in a fire. As the coroner investigates, it becomes more likely that they are evidence of a recent murder.
While the skeleton's story is being pieced together, Tamar is asked to authenticate a collection—recently acquired by a local museum—which she suspects to be the product of looting. Her search for answers leads to other murders as she works to uncover a smuggling ring dealing in ancient Thai artifacts.
Woven through these two merging threads is the story of Tamar's traumatic past with grave robbers, told by a retired archaeologist, an omniscient narrator who paints a picture of a profession filled with romantic adventure and danger.
Baron's fifth mystery carries us from Southern California and the Middle East to the jungles of Mexico and Thailand in a whirlwind glimpse of her impressive career.
-- READ AN EXCERPT --
---