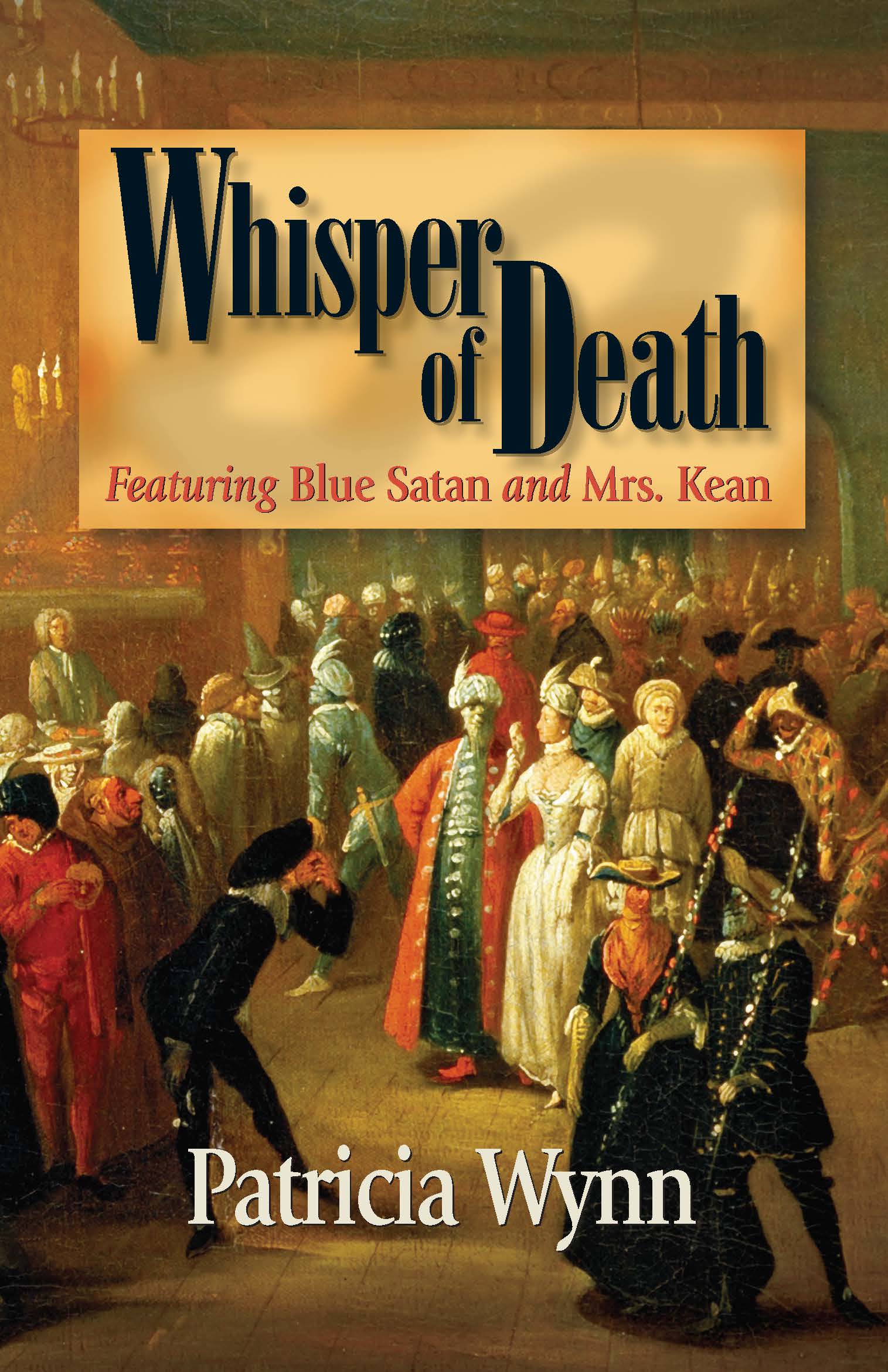 Whisper of Death
A threat overheard in the "Whispering Gallery" of St. Paul's Cathedral leads Hester and Blue Satan to a murderer.
London, 1716 —While touring the gallery in the dome of London's St. Paul's Cathedral, Hester Kean overhears a mysterious threat. Later, learning that whispers can travel across the vast space—and believing the threat to be real—she takes note of the gentlemen visiting the gallery that day.
The most likely suspect is Lord Wragby, who spouts Jacobite sympathies and, ignoring his young wife, mercilessly pursues Hester's cousin Mary. Then Lord Wragby is murdered, and his father, the powerful Marquess of Ireton, blames Mary's lover, James Henry. Hester must work with the outlawed Viscount St. Mars to save her friend from a father bent on vengeance.
But St. Mars (aka Blue Satan) flew to France after Hester failed to meet him for their elopement. She fears he may never forgive her.
When he does return to claim her, they pledge that nothing will ever separate them again, even as their detecting risks exposing his identity to the Prince of Wales at the masquerade.
Reviews for Whisper of Death
"Conspiracies abound in Wynn's delectable sixth . . . Move aside, Tudor and Regency eras, for this dive into early Georgian England reveals a period perfect for a whodunit."
Publishers Weekly
"It's clear in this latest installment that Wynn has lost nothing off her fastball. . .A gripping series continues with energy and thrills to spare.
Kirkus Reviews
"Wynn writes incisively about the early Georgian period."
Deryn Lake, dubbed "Queen of the Georgian Mystery" by The Times(London)
Here's how to order WHISPER OF DEATH
---
Copyright 2017 Pemberley Press. All rights reserved.
Last updated: 3 October 2017
Comments and suggestions
URL: http://www.pemberleypress.com/whisper.htm